SDCMUSIC
Gilli Moon here. This is my creative newsletter I send out regularly to update you on my musings.
I know I'm sending this slightly before February, but that's because on February 1st, this Saturday, I wanted to shout out about a cool event and album release 🎈
🤸‍♂️
Note the coupon code for a rad discount to attend
Come along for the journey on Sat Feb 1 - live show and art exhibition
I'm delighted to be a Featured Performer at ALONG THE WAY, a musical experience and live performance presented by Journeyman, telling stories of his 500-mile pilgrimage along Camino de Santiago in Spain. Awesome night, with spectacular music and art!
THE EVENT: Saturday Feb 1, 2020,
ALONG THE WAY - a special Live 'Experiential' Music Performance & Art Event,
at the Chapel Concert Hall,
Mary & Joseph Retreat Center,
5300 Crest Road,
Rancho Palos Verdes, CA 90275.
Doors open 4pm. Come walk the magical labyrinth, partake in appetizers/champagne, and then music kicks off at 5pm. Show ends 6.30pm
Join the musical and visual experience as Journeyman, and special guests including gilli moon,
If you are in Los Angeles, get your tickets ahead of time as limited seating.
VIP Tickets include an opportunity to meet JOURNEYMAN, producers, and performers, as well as champagne toast, appetizers and preferred seating.
=====>>>>>> Enter coupon code: ARTIST - and attend the event for only $10 (1/3 of the price) as a friend of mine!
Simultaneous Album launch
I'm also a featured vocalist on the album, ALONG THE WAY, by Journeyman, launching on the same day on Spotify, iTunes, Tidal and all good e-tailers.
A masterful collection of contemporary pop and inspirational songs, the album revolves around JOURNEYMAN's 2017 journey, where he walked "The Way" in El Camino de Santiago in Spain, a 500-mile pilgrimage. The music is contemporary, soulful, spirited, and positive. Personal, inviting, and inspiring lyrics infuse these pop-contemporary songs, sometimes touching on World sounds, incorporate Spanish and country musical flare, all the while catchy and up lifting. Guitar and drum rhythms allow you to walk at your own beat, with their universal appeal.
Music will be available for purchase at the February 1 Event as well as released simultaneously to all good e-tailers, including Spotify, iTunes, Amazon and Tidal. Search ALONG THE WAY by Journeyman or find me on Spotify - gilli moon.
podcast
I hosted a new podcast, called Live Happy - Every Day. In case you missed it the first time around-
5 ways we can create a happier and more positive day, and ultimately life. 🔥 Listen to the podcast below, or find it in your favorite streaming services (now on Apple and Google Play).
YT vids
join the gilli moon music club
Get the first sneak peak at new music, new videos and free VIP backstage access to all things gilli moon. Up close and personal.
are you a creative warrior, too?
Become the CEO of your Music Business Startup. Be an Artist Entrepreneur, just like me. Find out by signing my free list on all that
Learn about my artist coaching programs
here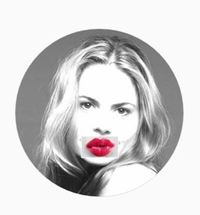 OK, well that's it, warriors.
I send you love and light and all your dreams coming true
xo,